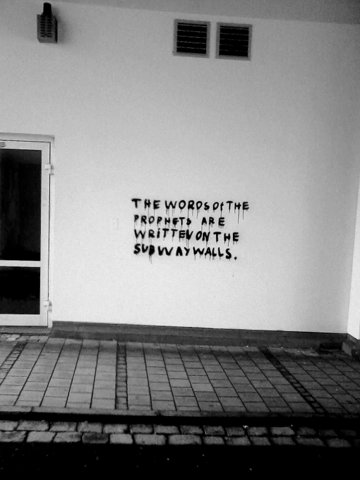 ---
2022

5th January.
K. S. S. Nambooripad Endowment Lectures.
Groupoids in inverse semigroup theory.
The sides for my talk are
here.
10th January. External PhD examiner University of York.
11th January. University of York.
Constructing groups and groupoids from higher rank graphs.


28th March to 31st March.
ICSAOT 2022.
International Conference on Semigroups, Algebras and Operator Theory.
4th May. Internal Examiner for a PhD thesis.
14th May to 15th May. AMS
Spring Western Sectional meeting.
31st May. Essex Advisory Board.
17th June. Ternary Mathematics Day.
26th August. PhD Opponent at Tartu University, Estonia.
12th September until 2nd December. Semester 1 teaching.
---
2021

---
2019

December 9th to 12th. Invited speaker to the International Conference on
Semigroups and Applications (ICSAA-2019)
at Cochin University of Science and Technology, Kochi, Kerala, India.
15th, 16th and 17th July. Strategic Workshop (run by Nadia Larsen, Aidan Sims, Alina Vdovina, Mark V Lawson) entitled
Higher rank graphs: geometry, symmetry, dynamics.

The draft website for this workshop is
here
.
7th to the 13th July.
Category theory 2019.
24th to 30th June.
Workshop
in Coimbra, Portugal. Invited speaker. My lecture is
here.
7th May to 11th May. Lisbon. Visit to
CAMGSD
and member of the Agregacao Committee of Dr. Pedro Resende.
---
2018


10th July to 16th July.
International conference on semigroups in honour of Maria Szendrei.
University of Lisbon.
Slides.
24th June to 28th June. Visiting Pedro Resende at the University of Lisbon as a member of the PhD jury for Juan Pablo Quijano Lotero.
29th March to 30th April. Visiting
David Janin
at the Universite de Bordeaux.
The following are some detailed, but still quite rough, notes to accompany my lectures:
0. Introduction.
1. Classical Stone duality.
2. Etale groupoids.
3. Inverse semigroups.
4. Non-commutative Stone duality. (To be written).

19th to 22nd March.
Workshop on combining viewpoints in quantum theory.
ICMS Edinburgh. My
slides
.
8th February.
Analysis seminar
. University of Glasgow. My
slides.
5th February.
NBGGT
.
ICMS. My
slides.
---
2017

4th December to 8th December.
Facets of irreversibility: inverse semigroups, groupoids and operator algebras.
University of Oslo, Norway.
25th September. PhD Jury for Love Forsberg, Uppsala University, Sweden.
17th July to 21st July.
Interactions between semigroups and operator algebras
, University of Newcastle, Australia.
26th June to 30th June.
ICMS Workshop
.
Applications of operator algebras: order, disorder and symmetry.

Supported by ICMS and the LMS.
21st June. Two lectures to pupils (and teachers) from Inveralmond Community Highschool Livingston.
10th April to 12th April.
ALCOP VIII.
---
2016

Lecture to WHEC on
Eulerian and edge-traceable graphs
, 22nd November.
MAXIMALS seminar Heriot-Watt University, 2nd November.
Groups, monoids and groupoids.

University of Essex, Department of Mathematics, 29th and 30th September,
to attend a meeting of the Essex mathematical Sciences Advisory Board.
Universite de Bordeaux, member of the jury for Etienne Dubourg's defence of his PhD.
10th July to 13th July.
My talk
CSA 2016
, University of Lisbon, 20th to 24th June 2016.
My talk
(This is the
Director's Cut
of my talk and therefore contains lots of bonus material).
Field's Workshop
, University of Ottawa, 1st to 4th June 2016.
Primer on inverse semigroups
(basic background lecture notes).
Talk 1
Talk2
Groups in Galway 2016
, 20th to 21st May 2016.
The slides for my talk are
here.
CLAP
Edinburgh Informatics, 14th April, 2016.
SOAR
University of Aberdeen, 16th to 17th March, 2016.
The slides for my talk are
here
.
Dynamical Systems for Aperiodicity
Universite Claude Bernard, Lyon,
4th to 8th January 2016. The slides for my talk are
here.

---
2015

Research visit to
York, 2nd December, 2015
.
The slides for my talk are
here.
Universite Paris 13, 14th March to 27th March 2015 working with Laurent Poinsot.
Workshop of aperiodic order, 5th to 9th January 2015, Leicester.
---
2014

Research in groups at ICMS
6th to 26th July 2014
Ganna Kudryavtseva (Ljubljana), Daniel Lenz (Jena), Pedro Resende (Lisbon).
Reseach visit to CAUL Lisbon 22nd June to 3rd July 2014.
Slides for three lectures
here.
Workshop on the extended family of R. Thompson's groups,
St. Andrews 26th to 30th May 2014.
The slides for my mini-course may be found
here
---
2013

Research visit to York on 16th December 2013.
The slides for my talk are
here
Visit to CAUL in Lisbon 1st December to 8th December 2013.
The slides for my talk are
here
A tribute to David Rees

This is the full version of an article that will
appear in an edited form in
Semigroup Forum.
The authors were Liam O'Carroll, Sarah Rees and myself.
Seminar in York on 22nd May 2013.
The slides for my talk are
here
Seminar in York on 20th February 2013
The slides for my talk are
here
Seminar in Aberdeen on 1st February 2013
The slides for my talk are
here
Edinburgh workshop on representations of semigroups 2013
---
2012

Visit to
CAUL
in Lisbon 25th November to 1st December 2012
The slides for my talk are
here
Uppsala semigroups and applications 2012
The slides for my talk are
here